Bilingual Research Ambassador-Arabic, Bangla, Haitian Creole
3×3 is seeking a Bilingual facilitator to assist with stakeholder outreach and research. This is a one-and-a-half month-long engagement and would blend knowledge of research, public outreach, and workshop facilitation. The ideal candidate will be a creative thinker and proactive self-starter that is able to execute multiple priorities in a fast-paced environment and is comfortable working on projects with tight timeframes. The candidate shall have excellent written and verbal communication skills in English and one of the languages (Haitian Creole, Arabic, or Bengali). The commitment might range from 8-to-10 hours per week. The position is paid at $17/hour. Flexibility in scheduling is desired. The candidate would travel to different neighborhoods in New York city for stakeholder engagement depending on project needs.
Responsibilities
Participate in the onboarding and training sessions.
Coordinate with the selected community board organization to conduct up to 2 tabling/canvassing to recruit participants for interviews and focus groups and conduct paper surveys in different neighborhoods
of NYC to be held between
Translate the research instruments and pre and post research follow up with participants in one of the languages (Haitian Creole, Arabic, or Bengali)
Conduct two 60-minute long interviews and two 90-minute long focus groups. Interviews and focus groups might happen digitally or in person.
Transcribe 2 interviews and write summaries of 2 focus groups. Translation to English will be required.
Assist with the synthesis and report development.
Qualifications
3×3 is committed to building a transdisciplinary team with diversity in lived and professional experience and cultural competency, we do not expect candidates to fit in any one box. The below qualifications are guidelines but not prerequisites, we love to be surprised by applicants. We also value the time candidates put into applications, if you are not sure you're the right fit for this position, ask us!
Bachelor/Master's degree in Anthropology, Social Science, Design Management, Transdisciplinary Design, or equivalent work experience in a similar position.
Fluency in one of the non-English languages is a must: Bangla, Haitian Creole, or Arabic.
Experience working with diverse communities and local organizations in NYC is a plus.
Experience leading community engagement for public sector agencies is a plus.
To be considered, please submit your application through the link below. The position will remain open until filled. Compensation is $1100. Please submit your resume or CV and work samples (or link to your online portfolio). Work Samples are desired but not required if the resume indicates experience in conducting research. In your resume, please mention your language skills. Applicants must write "Bilingual Research Ambassador: [FIRST NAME _ LAST NAME]" in the subject line of the email.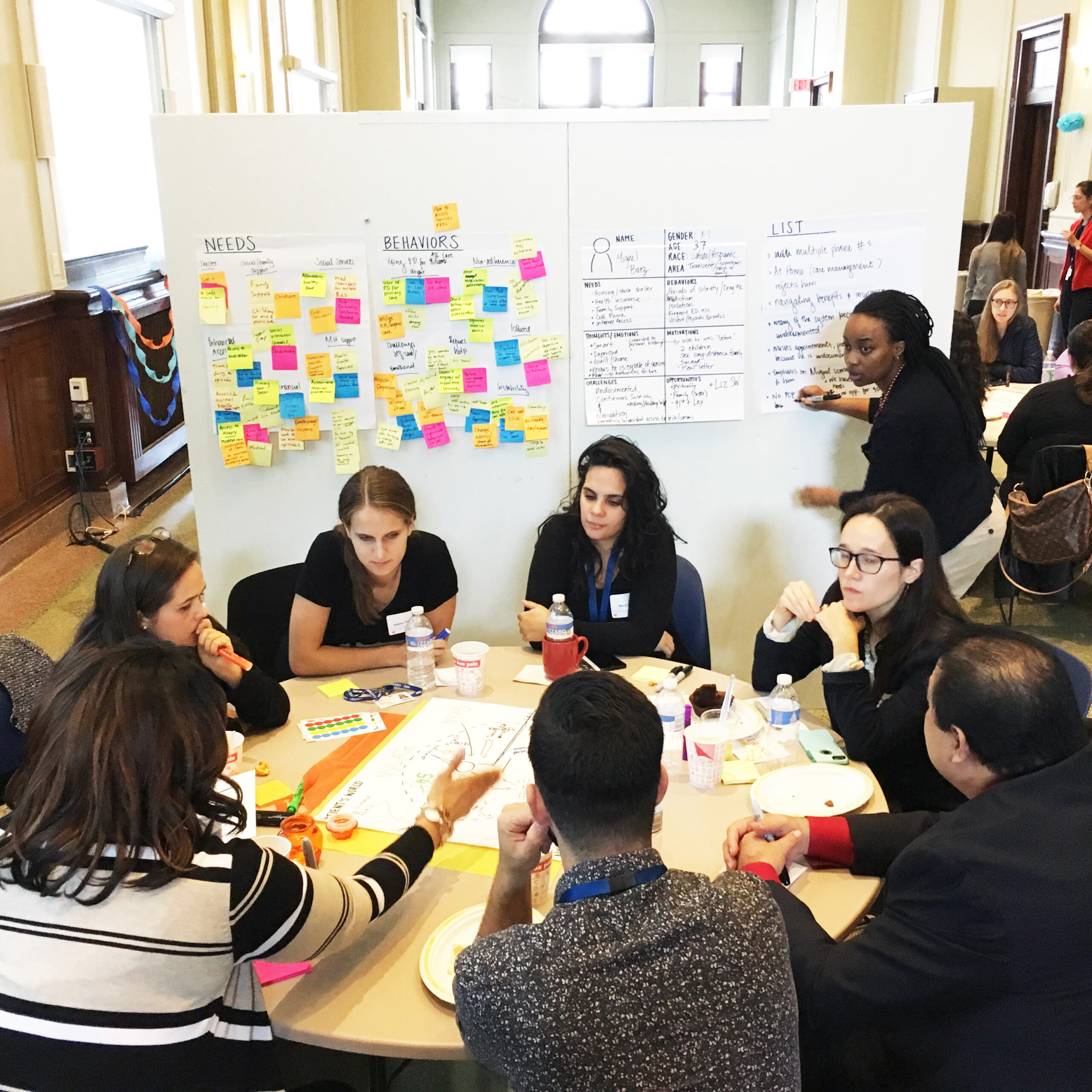 Contract Type
One-and-a-half month-long