Engagement and Communications Designer
3×3 is seeking a full-time/part-time Engagement and Communications Designer to assist with research, stakeholder outreach, and visual communication for print materials, social media, and other digital distribution channels. This is a multi-faceted position ideal for someone eager to collaborate on projects that blend knowledge of communications, public outreach, research, and visual design. The ideal candidate is a creative thinker and self-starter that is able to wear multiple hats and is comfortable working on both external and internal projects. The candidate shall have excellent written and verbal communication skills, including facilitation experience, a strong understanding of visual design, and should be enthusiastic about delivering effective messages through storytelling, visuals, and strong writing. The candidate should be able to travel to different neighborhoods in New York City for stakeholder engagement depending on project needs.
Responsibilities:
Assist with designing, facilitating, and producing qualitative research and public engagement strategies.

Develop strategies for place-based outreach materials, including content and messaging.

Recruit various constituents for public engagement programs and workshops.

Create reusable graphics templates; modify and resize existing graphics for various platforms and uses; format materials based on specifications.

Assist with the layout of online and print publications, including reports, white papers, and pamphlets; create data visualization graphics for reports, such as tables, charts, etc.

Support the production of facilitation of public events and workshops with clients, community members, and community-based organizations.

Assist with the synthesis and reporting workshop or research outcomes, such as transcribing interviews and writing summaries of focus groups, community meetings, and design workshops.

Assist with the development of strategic recommendations and articulate design opportunities through writing, frameworks, and presentations.

Support the creative design process from concept creation for a suite of print and digital outreach tools, including developing wireframes, graphic layouts, or quick prototypes for websites and apps.

Manage inbound marketing content and social media accounts.
Qualification Guidelines:
3×3 is committed to building a transdisciplinary team with diversity in lived and professional experience and cultural competency, we do not expect candidates to fit in any one box. The below qualifications are guidelines but not prerequisites, we love to be surprised by applicants. We also value the time candidates put into applications, if you are not sure you're the right fit for this position, ask us!    
Bachelor/Master's degree in Communications Design, Visual Design, Digital Media, Design Management, Transdisciplinary Design, or equivalent work experience in a similar position.

High proficiency with Adobe Creative Suite, particularly Illustrator, Photoshop, and InDesign.

Fluency in one of the ten New York City non-English languages: Spanish, Chinese, Russian, Bengali, Haitian Creole, Korean, Arabic, Urdu, French, and Polis. Fluency in Spanish is desired.

Excellent written and oral communication skills necessary including drafting communications collaterals such as blog posts, email newsletters, and social media posts. 

Strong critical thinking and analytical skills, and the ability to quickly synthesize information from multiple sources into clear, persuasive communications.

Experience working with diverse communities and local organizations in NYC is a plus.

Empathetic and fluid communicator with the ability to communicate with diverse clients.

Experience leading community engagement for public sector agencies is a plus.

Social Media savvy, including Facebook, Twitter, Instagram, YouTube, Vimeo.

Familiarity with Google Analytics and Mailchimp is a plus.
To be considered, please submit your application through the apply button below. The position will remain open until filled.  Compensation is commensurate with experience and time commitment. Please submit your cover letter, resume or CV, work samples (or link to online portfolio), and blog (if available). In your resume, please mention your language skills. Applicants must write "Engagement and Communications Designer: [FIRST NAME _ LAST NAME]" in the subject line of the form.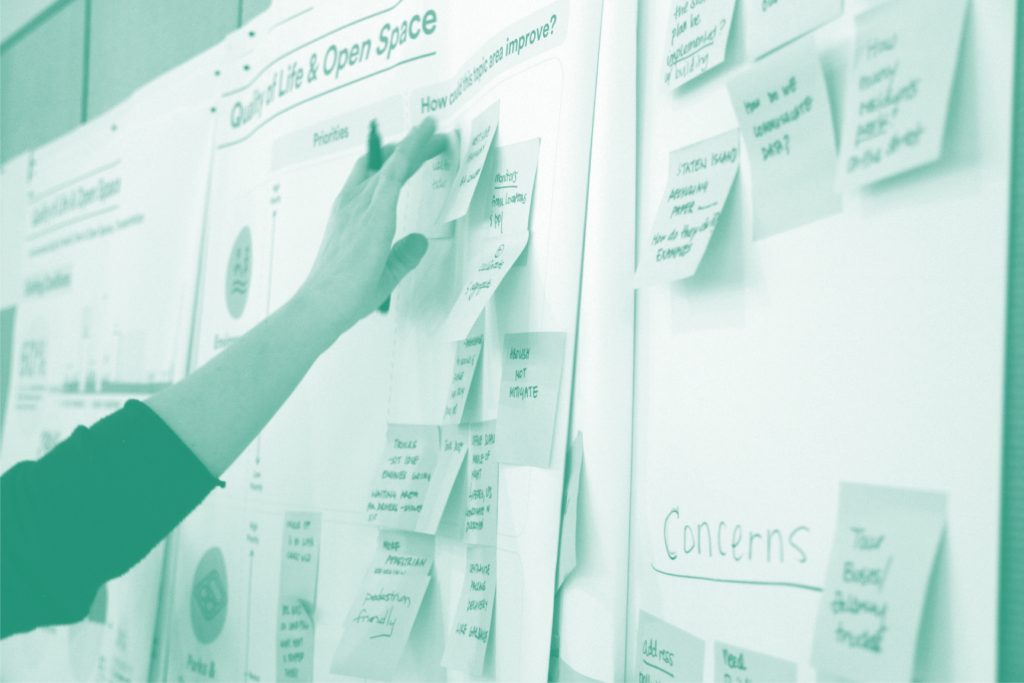 Compensation
Commensurate with experience and time
Application materials
Cover letters, resume, work and writing samples