3×3 – New York City
Compensation: $22.00/hour (20 hours/week)
Deadline: Rolling basis; September 29, 2023 for 2 Spanish speaking Field Researchers with an October Start Date
About 3×3:
3×3 is a women-led inclusive innovation studio designing for systemic change—from New York to New Delhi. We bring communities, the public sector, and private entities together as allies to create social transformation and impact.
Background and Role:
3×3 is currently working with the New York City Department of Parks and Recreation (NYC Parks) to implement a Community Development Usership Survey (CD Usership Survey) study to capture dimensions of usership at three New York City parks: Pelham Bay Park, Prospect Park, and Van Cortlandt Park. This study seeks to address two questions: 
What is the relationship between low-and-moderate income residents and the study area parks? 

What are the key characteristics of user-reported activities and perspectives in the study area parks?
To assist with the sampling and data collection methodologies that capture a representative sample of park users during the study period, 3×3 is seeking Field Researchers to assist with outreach and research, including conducting intercept surveys and other methods of in-field data collection over the course of the year-long engagement. 
Field researchers will work under the supervision and guidance of a 3×3 program strategist on the research team as they conduct the activities described in this section. Throughout the course of the engagement, field researchers will attend regular monthly touchpoint meetings with the 3×3 team for the research team to share progress, report issues encountered in the field, and collaboratively synthesize data. These meetings will also allow the research team to provide additional technical assistance and support as needed.
Key responsibilities for this role will include, but are not limited to:
Participate in onboarding and training sessions, including specific training related to research activities and the responsible conduct of human subjects research (HSR);

Reliably and consistently participate in field research activities (e.g. intercept surveys, interviews, contextual research, focus groups, etc., as applicable) according to the methods and schedule defined by the research team. A core responsibility for field researchers will be approaching park visitors and conducting intercept surveys in a professional and respectful manner;

Taking field notes (and subsequently transcribing quotations) associated with surveys, interviews, observations, focus groups, or other methods as applicable;

Logging field data collection blocks, including ensuring the comprehensive recording of applicable data collected from intercept surveys, including properly logging responses, collecting demographic information (as needed), and tracking the location and time of survey responses; 

Ensuring the quality of the data collected, including monitoring the consistency of responses and following appropriate quality control procedures to ensure data accuracy; 

Communicating and collaborating effectively with other field researchers and supervising research team members; and

Participating in synthesis activities to distill critical insights, and assisting as requested with the synthesis and reporting phase of the study.
Field Researchers will be scheduled and compensated for approximately 20 hours per week over the course of the CD Usership Study. The position is compensated at $22 per hour, and scheduling flexibility is preferred. Successful candidates will be required to travel to different neighborhoods in New York City (e.g., the park sites) to conduct in-field data collection and other engagement activities as determined by the project team.
Qualification Guidelines
3×3 is committed to building a transdisciplinary team with diversity in lived and professional experience and cultural competency, we do not expect candidates to fit in any particular box. The below qualifications are guidelines but not prerequisites – we love to be surprised by applicants!
Excellent written and verbal communication skills.

Fluency in either Spanish, Haitian Creole, and/or Russian. 

Fluency in one of the other ten New York City non-English languages is also considered an asset: Chinese, Bengali, Korean, Urdu, and Polish. 

Experience working with diverse communities and local organizations in NYC

Experience supporting research, data collection, and/or community engagement is a plus.

Relevant educational experiences in in anthropology, psychology, public health, sociology, urban studies, urban planning, public policy, environmental science, geography, or equivalent work experience in a similar field is a plus.
Particular consideration will be given to candidates with relevant cultural and linguistic competencies associated with each park site, as well as those who live and/or currently work in the neighborhoods surrounding the study area parks – please indicate this in your application if this applies to you.
We also value the time candidates put into application – if you are not sure you're the right fit for this position but are still interested, ask us!
Submission Guidelines
Your application should include a cover letter, your resume or CV, and work samples (i.e., research or writing samples). Please note that work samples are desired but not required if your resume indicates experience in conducting research.

In your cover letter, please highlight any relevant cultural and linguistic competencies that may be an asset to the research focus (e.g., bilingualism, familiarity with a neighborhood surrounding a park site).

Applications for this role are being accepted on a rolling basis.

  
You can learn more about this project here.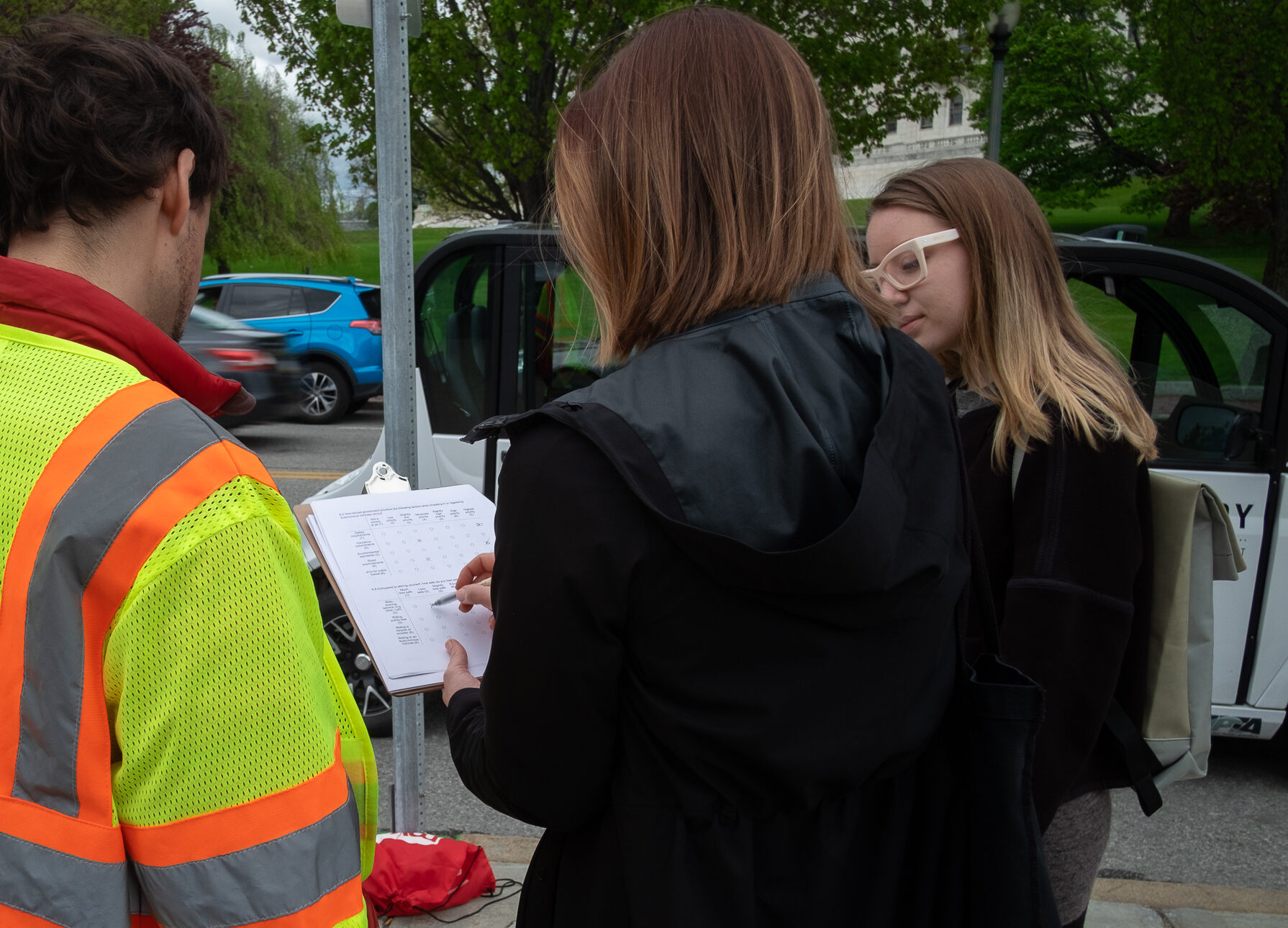 Application Deadline
On a rolling basis; September 29, 2023 for October Start Date