3×3 is seeking a Design Strategist with a passion for social impact to support our studio's community-centered design practice across a wide range of projects, from multi-stakeholder engagement, to product design to qualitative research. This is a multi-faceted position ideal for someone eager to collaborate on projects that blend knowledge of design, research, strategy, communications, and public outreach. The ideal candidate is a creative thinker and self-starter that is able to wear multiple hats and is comfortable working on both external and internal projects. The candidate shall have excellent communication skills, including facilitation experience, an understanding of project management and client-facing communication, and should be enthusiastic about conveying creative ideas and concepts through both visuals and writing. The candidate should be able to travel to different neighborhoods in New York city for stakeholder engagement depending on project needs.
The day to day:
Project management
Managing client engagements and stakeholder relationships.

Coordinating with team members, subcontractors, partners, and vendors as needed to ensure successful implementation of deliverables.

Ensuring assigned projects are on schedule and receiving the necessary support and resources.
Research and engagement
Developing creative research frameworks that answer defined questions.

Designing research methodologies and conducting the qualitative and quantitative, primary and secondary research. 

Implementing field research such as interviews, focus groups, surveys, and other research activities, including recruitment of participants.

Designing workshops activities that connect inputs with outputs.

Facilitating workshop activities with clients, community members, and community-based organizations.

Leading collaborative synthesis activities to distill critical insights.
Design
Brainstorming, visualizing, and prototyping digital and analog design concepts.

Visualizing program workflows and user journeys for service design projects.

Creating evocative storytelling methods to communicate the design of programs, services, and projects through writing, frameworks, and presentations.

Managing the development of project deliverables including presentations, reports, or strategy documents.

Overseeing the design of graphic elements (e.g. logos, icons, brand guidelines, infographics).
You might be a good fit if..
3×3 is committed to building a transdisciplinary team with diversity in lived and professional experiences and cultural competencies, we do not expect candidates to fit in any one box. The below qualifications are guidelines but not prerequisites, we love to be surprised by applicants who bring diverse perspectives, skillsets, and backgrounds. We also value the time candidates put into applications, if you are not sure you're the right fit for this position, ask us!     
1-3 years of professional experience and Master's degree in Urban Planning, Urban Design, Design Management, Architecture, Transdisciplinary Design, Communications or related field (or equivalent work experience);

Fluency in one of the ten New York City non-English languages: Spanish, Chinese, Russian, Bengali, Haitian Creole, Korean, Arabic, Urdu, French, and Polis. Fluency in Spanish is a plus.

Working understanding of Community-Centered Design, Service Design, or Human-Centered Design approaches for the social sector.

Cultural sensitivity and fluency and ability to work effectively across disciplines, experience levels, working styles, and other cultural differences.

Ability to facilitate in virtual and physical spaces and establish connections with diverse stakeholders.

Strong critical thinking and analysis skills, and the ability to quickly synthesize information into patterns, trends, and insights.

Strong written and oral communication skills to articulate and present ideas and present concepts, including drafting communications collaterals, reports, and plans. 

Ability to multitask and work collaboratively in dynamic and ambiguous project contexts.

Eagerness to contribute to a passionate team and workplace invested in rethinking methods and approaches to design.

Competency in Adobe Creative Suite, particularly InDesign is a plus.

Experience in urban planning or international development is a plus.

Experience working with diverse communities and local organizations in NYC is a plus.
How to apply
Interested? Great! Please submit your application through this link by Jan 30 at the latest, we are looking to fill the position quickly. Compensation is commensurate with experience and time commitment. Please submit your resume or CV, work samples (or link to online portfolio), and blog (if available).  Applicants must write "Program Strategist: [FIRST NAME _ LAST NAME]" in the subject line of the email.
*Really, we value the time candidates put into applications and are dedicated to streamlining the process. Please do not submit a Cover Letter. Please do list your language competencies in your resume. Again, if you are unsure you're the right fit for this position, ask us!*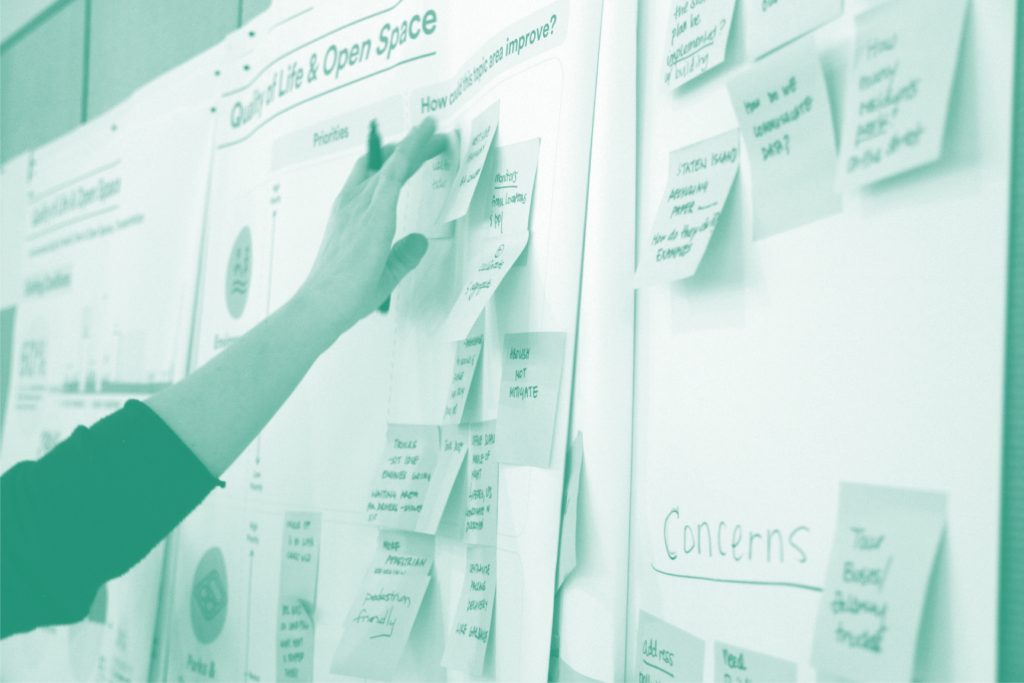 Compensation
Commensurate with experience and time
Application materials
Resume and work samples